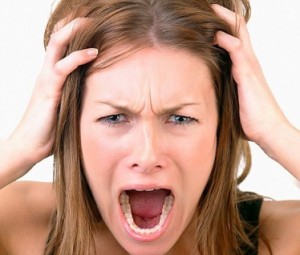 Anger is a natural human emotion present in all of us. It is perfectly normal to express a degree of anger from time to time especially during times of stress, resentment, frustration or loss.
For some people however there comes a point where the anger they express becomes either excessive, too frequent or both. Controlling their anger is beyond their capability and often it boils over to a frightening or even violent result. The consequences can be catastrophic for everyone concerned and in many cases this includes friends, family and loved ones.
This is where I can make a significant difference by applying a range of proven Anger Management techniques to teach individuals how to control their anger and how to avoid situations which can trigger anger outbursts.
As a Clinical Psychologist with many years of experience I have seen and dealt with many different personalities each with their own unique triggers for anger outbursts. The one common denominator however has been the vast difference a successful Anger Management treatment has made to the lives of not only my patients but also the people around them, from co-workers to children.
If you think that your anger is out of control or that it is having a negative impact on those around you then call me on (02) 9427 3122 and make a time to come in and discuss your anger issues with me. My office is centrally located on the North Shore at 4 Belcote Road Longueville and my hours are very flexible.
My many years of experience and my qualifications as a Clinical Psychologist have made me popular with anger management clients from all over Sydney's North Shore including; North Sydney, Lower North Shore, Lane Cove, Longueville, Greenwhich, Chatswood, Crows Nest, St Leonards, Neutral Bay, Cremorne, Cammeray, Mosman, Naremburn, Hunters Hill, Gladesville, Ryde, Drummoyne, Roseville, Artarmon, Wollstonecraft, Waveton, Kirribilli, Willoughby, Northbridge & Putney.
Medicare and some of the private health funds provide funding for certain Psychology and Counselling services. You should discuss this with your local GP and if they provide you with a referral you may be able to obtain a rebate from Medicare and / or your private health fund. We are an accredited Medicare provider.