Servicing clients on Sydney's North Shore including the suburbs of Artarmon, Cammeray, Chatswood, Cremorne, Crows Nest, Greenwhich, Hunters Hill, Kirribilli, Lane Cove, Longueville, Lower North Shore, Mosman, Naremburn, Neutral Bay, North Sydney, Northbridge, Putney, Roseville, Ryde, St Leonards, Waveton, Willoughby and Wollstonecraft, Clinical Psychologist Antoinette Rees has had over 25 years experience helping people with Depression and Self Esteem issues.
Depression goes far deeper than just feeling down, disappointed or sad. Depression is an illness which affects the way we live our day to day lives in a very profound way. Statistically 1 in 8 women suffer from depression while the number is slightly better for men at 1 in 15. Either way depression is a very common and dangerous illness which needs to be addressed by a mental health professional as soon as it becomes evident.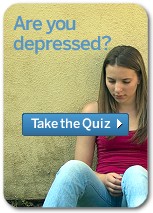 The symptoms of depression often vary from person to person but the certain signs are common amongst most if not all sufferers. Noticeable negative changes in behaviour, moods, physical wellbeing, communication skills, sexual appetite, social skills are just some of the signs that would indicate we might be suffering from depression.
As a clinical psychologist and mental health professional with over 25 years experience I can help you understand and overcome your depression. We have all heard of and seen the sad stories of individuals with depression who didn't seek help. Don't delay. Call me on 9427 3122 or contact me online to arrange an appointment at my North Shore office located at 4 Belcote Road Longueville (click here for Google maps ref).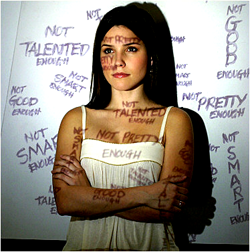 Self Esteem or more precisely the lack of self esteem can be the cause of a variety of mental health issues. Having respect for one's self is a necessary part of our overall mental health. Unfortunately there are sometimes people and events in our lives which damage our self respect and in-turn lowers our self esteem. It can also cause relationship problems and prevent you from socialising and mixing with people you really want to be with.
The individual causes of low self esteem are as varied as life itself but with the right guidance and tools you can learn to regain your self respect and enhance your self esteem. Call me on 9427 3122 and start rebuilding your self esteem.
Medicare and some of the private health funds provide funding for certain Psychology and Counselling services. You should discuss this with your local GP and if they provide you with a referral you may be able to obtain a rebate from Medicare and / or your private health fund. We are an accredited Medicare provider.